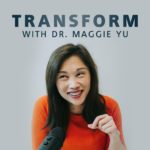 We're focusing today on how someone who has had lupus for thirty years can turn it around. Christina, with the help of Dr. Maggie Yu's Transform Autoimmune Disease Naturally program, has overcome this lengthy struggle in just eight weeks.
Since she was twelve-years-old, Christina has had lupus symptoms and eventually got diagnosed with the disease at age sixteen. She went through several doctors and medications in her life and felt that the lupus had begun to go into remission. Christina collected a few more diagnoses, including Sjogren's syndrome, and about three years ago she suddenly had trouble swallowing. One day, she felt like she couldn't swallow and all and had to go on an all liquid diet. Some treatments allowed her to eat food again, but even so, her options were limited; she would often eat just a plain baked potato when out to supper with her husband.
Because she has graduated from Dr. Yu's program, Christina says that she now wakes up feeling like she is rested. Sleep has been an issue for years, but Christina recalls that she saw a change just two weeks into the program. It was revealed to Christina that her low blood sugar was interrupting her sleep, and further testing showed that she had nutrient deficiencies. Dr. Yu says that Christina learned how to interpret lab tests accurately and how to fix the causes.
Christina cites the food mapping aspect of the program as being a key to targeting her gastroparesis symptoms. She learned that she cannot eat dairy or gluten and believes that her inflammation has gone down. Christina also had the realization that she can start eating dinner with her family again and not be up all night with an upset stomach. She recently went out for an anniversary dinner with her husband and tells us what she got to eat.
Another big revelation Christina had was that her thyroid cysts were not normal. She talks about how she hasn't mentioned them in any of her other recent treatments because she was told years ago that they are normal. Part of the reason Christina found this out in the program was because of the group calls that take place, leading Dr. Yu to ask Christina what she thinks of the program's group dynamic. Christina describes it as a hyper-learning environment because looking in on other people's lab results allows for better absorption of the material.
In her decades of dealing with lupus, Christina had never made the connection between this disease and her hormones. It was interesting to find out that her hormones were not normal, though somewhat borderline. However, it turned out that the blood sugar and nutrient deficiencies she was having were actually balancing everything out. Christina mentions that during the second half of her cycle, she would have huge energy drops and her sleep would get even worse. Christina asserts that everyone else in the program is also getting great results. We then hear what Christina learned about how autoimmune disease can be passed on to kids, and what she is doing to stay on top of the situation.
To anybody who is on the fence about joining the program, Christina says there is absolutely no other place you can go where you can spend over two hours a week talking to your doctor. She is glad to share her experience to encourage others to get the help they need.